Creating a Safe Environment (CASE)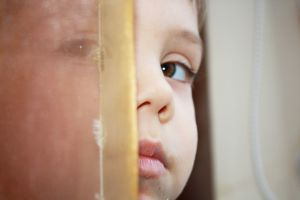 The Diocese of Rochester has made a strong commitment to provide a safe environment for all members of our community. To achieve this, all volunteers over the age of 18 who work with children, youth or vulnerable adults are required to sign a volunteer code of conduct, undergo a Criminal Record Check, and participate in Creating a Safe Environment training. This training can be done either online or by attending a scheduled session.
How to Access Creating a Safe Environment (CaSE) Online Training
Volunteers completing Initial Training or Re-Training use the same login information.
Parish/Community: St. Charles Borromeo Church
Username: it032
Password: initial (lowercase!!)

To access CaSE Online, follow these steps:
Go to http://ec.doc.org

(There is no www.)

Click on the button outlined in Red, "Creating a Safe Environment for Volunteers"
Click the Red button for First-Time Training, or Blue for Re-Training.
Enter Log-In Information shown above.
Need help? Call Christine DiMartino, Business Manager at 585-663-3230 ext 105
** Volunteers under age 18 must complete CaSE Training In Person only. **
Instructions for Online CaSE Training:
Only one volunteer may take the Quiz at a time. Two volunteers taking one quiz is not allowed.
Use a desktop or laptop computer (PC or MAC). Do not use tablets or mobile devices.
Use the latest version of Internet Explorer.

(Google Chrome, Mozilla Firefox and Safari do not consistently support Flash & Java.)

Users must have Adobe Flash and Reader installed on their computer. This free software can be found at http://www.adobe.com.
Users must disable their web browser's pop-up blocker.
Users must be using a computer connected to a printer to print CaSE Certificate and Quiz Results. If there is no access to a printer, users may either save the files as a .pdf, take a Screen Shot, or take a photo of said documents and send them to the Parish via e-mail. Volunteers may also complete CaSE training at a Parish computer with access to a printer.
Volunteers must not create their own account in the Online Learning Center to access CaSE.
Recommendations:

Complete training in 1 hour- volunteers cannot stop half-way and save progress. If the volunteer must stop and experiences technical issues upon return, clear all History, cookies and cache in the browser and start again.
Enter the name of the parish/cluster/community in its entirety along with location. (Do not simply write "St. Mary" as the Diocese has 16 parishes starting with "St. Mary.")

When the volunteer successfully completes CaSE Training, they must print their Quiz Results, the Completion Certificate, and the Volunteer Code of Conduct. These documents must be shown to the CaSE Coordinator before the Criminal Background Check begins.
More Information
For more information, please visit the DoR's Creating a Safe Environment Website.
CASE Newsletters