Cub Scout Pack 248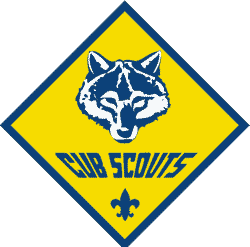 Welcome to Cub Scout Pack 248. We are a pack that has been in existence for nearly 60 years, with a proud history of helping young men learn and grow. Our Scouts can join in the spring of their Kindergarten year in school, and remain through Webelos scouts until they are 11 years old. At this time, we cross the boys into their chosen Boy Scout troop. Boys from can join at any time, and at any age. They are divided into dens based on age, and work toward age-specific ranks with their den.
We are sponsored by St. Charles Borromeo Church and chartered by the Seneca Waterways Council, Boy Scouts of America. Den meetings, as well as Pack Meetings, are Thursday nights from 6:30 — 7:30. Den meetings are once a week, and Pack meetings are once a month. We welcome guests and visitors at these meetings.
We are a family-oriented pack. From field trips to Pack Meeting activities, families are involved. The more involved a child's family is in Scouting, the greater the child's success will be.
We are an active pack. Some of our activities in the past have included camping, hayrides, bonfires, Pinewood Derby, field trips, Scout Days at Darien Lake, Scout Night at Frontier Field, and Cub Adventure Camp.
Our Pack also prides itself in doing community service projects. We have collected food and clothing for area food cupboards, rung the "bells" at the mall for the Salvation Army, participated in the "Scouting for Food and Clothing", and cleaned parks up as part of national scouting initiatives.
For more information on the Pack, please contact our Cubmaster, Larry McNamara at (585) 865-2505, or email him at larrymac8@juno.com.