Girl Scout Troop 798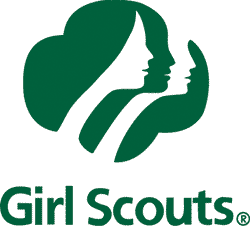 Girl Scouts is a wonderful, fun and exciting organization that allows girls to build on their courage and confidence in becoming leaders within themselves and their community. It encourages character growth by emphasizing values such as being honest, fair, friendly, helpful, considerate, caring, responsible and respectful. Girl scouting offers many activities, field trips and service projects that are focused around personal interests and team building, as well as building skills and experiences that will last a lifetime. Take this journey with the Girl Scouts and see all the opportunities waiting for you!
Here at St. Charles, Troop 798 meets every other Tuesday from 6-8 pm in the Parish Center. For more info, contact Amy Buchanan at alegb3@aol.com.