Our Lady Queen of Peace Rosary Group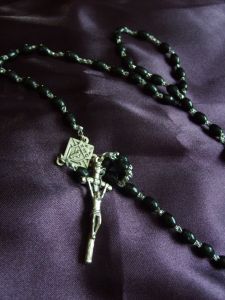 Pope John Paul II was very devoted to the prayer of the Rosary, so much so that he added another set of mysteries to this ancient (1221 A.D.) form of prayer. Saint Charles Borromeo said the Rosary every day, and strongly recommended the devotion to all of his people. The Catechism (2682) states: "Because of Mary's singular cooperation with the action of the Holy Spirit, the Church loves to pray in communion with the Virgin Mary, to magnify with her the great things the Lord has done for her, and to entrust supplications and praises to her."
At Saint Charles, the Rosary is said in the church after daily mass/communion. All are welcome. For more information, contact Wilda Liana by email liana@frontiernet.net.