Scripture Study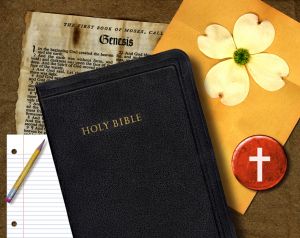 In the fall of 2006, members of St. Charles Borromeo initiated an in-depth study of the Gospel of Matthew, utilizing a self-contained Scripture study program offered by Catholic Scripture Study International. Since our beginning with the study of Matthew in 2006 we have studied The Acts of the Apostles in 2007, The Revelation to John in 2008, and currently, Genesis. We have also studied short courses, including The Passion of Christ — the Story of Redemptive Suffering, Will Catholics Be Left Behind, and The Sacred Council: Exploring the Documents of the Second Vatican Council.
Our Members Say
"…, I have been wishing for something like this for a long time …. I think that CSS has a good mix of self-study, small group work, and teaching from a priest via the DVD."

"Hearing such a wonderful motivational speaker such as Father Kauth at the end of each session has revitalized me and I am sure all other participants as well. …"

"Exploring different books of the Bible in a structured Bible study allows me to discover God's mercy, God's love and God's power is available to me each and every day."

"It truly is the best Bible study I've ever attended, and I'm looking forward to starting up again."
How to Join
If you think you might be interested in joining, or just want to sample, stop by classroom 8 of St. Charles Borromeo School after the 10:30 Mass on Sundays, or at 6:30 pm on Thursdays. For more information about the program, contact Bill Fenlon at 585-225-6661 or Dennis Viele at 585-230-9323.