Sunday Preschool for Children 3–5 Years Old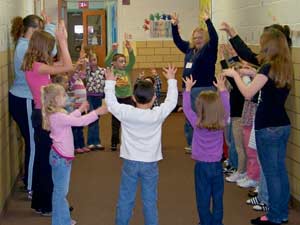 Our Sunday School Program is offered September — April from 10:30 – 11:30 a.m. in the school at St. Charles. We invite all 3, 4 and 5 year olds to join us as we learn more about Jesus through stories, song and prayer.
Sunday School starts September 8, 2019 during the 10:30 a.m. Mass, in the School building. Call the Faith Formation Office at (585) 663-8000 to register.
Resources