Charley's Angels Children's Choir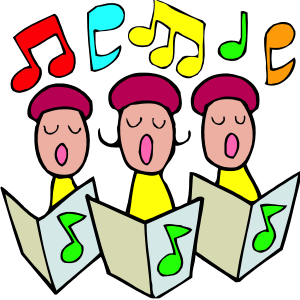 Charley's Angels is our wonderful children's choir, under the direction of Marcia Sheremeta, Krystal Ligus, Michelle Brady, and Kara Passamonte.
We sing at the 10:30 Children's Liturgies as well as the 3 pm Children's Christmas Liturgy.
Rehearsals are every Sunday morning after 8:30 mass, from 9:30 – 10:10, in room 18 in the school building.
We welcome any school age child!
For more information, contact Marcia Sheremeta.
2017-2018 Performance Dates
October 22, 2017 (10:30am) — Children's Liturgy
December 3, 2017 (10:30am) — Children's Liturgy
December 24, 2017 (3:00pm) — Christmas Eve
January 28, 2018 (10:30am) — Children's Liturgy
March 4, 2018 (10:30am) — Children's Liturgy
May 5, 2018 (11:00am) — First Communion